Listen to the best indie, rock & alt music in my new December compilation! Tracklist and download below…
LISTEN ON SPOTIFY: http://spoti.fi/2zI4kyP
» Subscribe to be the first to hear the best new independent music! http://bit.ly/145fFnx
✉ Please contact alexrainbirdmusic@gmail.com if you'd like your music to be featured on my channel.
DOWNLOAD THIS COMPILATION: http://hyperurl.co/IndieRockDec17
Tracklist:
0:00 Derrival — 'Found Out'
https://www.facebook.com/Derrival/
http://spoti.fi/2zQgt0P
Download: http://apple.co/2A9eHs9
3:22 Corella — 'Fever '
http://spoti.fi/2n6I8bM
https://www.facebook.com/Corellamusic/
https://www.instagram.com/corellamusic/
Download: http://apple.co/2zp5xXB
6:39 Speak, Brother – 'Lions Roar'
https://www.facebook.com/speakbrotheruk/
http://spoti.fi/2z6SnBP
Download: http://hyperurl.co/IndieRockDec17
10:14 Ilustrada — 'Winter Came Early'
https://www.facebook.com/Ilustradamusic/
http://spoti.fi/2y77Rkr
Download: http://hyperurl.co/IndieRockDec17
16:23 Belle Mt — 'Let Me'
http://spoti.fi/2jXwWfN
https://www.facebook.com/bellemtmusic/
Download: http://apple.co/2iP5Lki
19:12 Coopertheband — 'Invisible Man'
http://spoti.fi/2yKCMaN
https://www.facebook.com/cooperthebandofficial/
Download: http://hyperurl.co/IndieRockDec17
22:20 Sunbathers — 'Honeysuk'
http://spoti.fi/1VAVwxe
https://www.facebook.com/sunbathersband/
Download: http://hyperurl.co/IndieRockDec17
26:21 Night Flight — 'Death Rattle'
http://spoti.fi/2j2r8Or
https://www.facebook.com/wearenightflight/
Download: http://apple.co/2AxrGqQ
30:13 Harbour – 'Judy You Hung The Moon'
http://spoti.fi/29YBw79
https://www.facebook.com/harbourtheband/
Download: http://hyperurl.co/IndieRockDec17
33:30 Stel — 'Over & Over '
http://spoti.fi/2jX81tk
https://www.facebook.com/musicstel/
Download: http://hyperurl.co/IndieRockDec17
37:01 Turnover — 'Curiosity'
http://spoti.fi/1HVFqX7
https://www.facebook.com/turnoverva/
Download: http://apple.co/2zCtSxh
40:35 The Tin Pigeons — 'Home'
http://spoti.fi/2vm6ApR
https://www.facebook.com/thetinpigeons/
Download: http://hyperurl.co/IndieRockDec17
43:44 JUMANJI — 'Higher'
http://spoti.fi/2AxXoV1
https://www.facebook.com/officialjumanjimusic/
Download: http://apple.co/2jX8vzE
47:18 Beachwood Coyotes — 'Desire To Grow'
http://spoti.fi/2tWF7sC
https://www.facebook.com/BeachwoodCoyotes/
Download: http://hyperurl.co/IndieRockDec17
50:39 Lowercase Committee – I Know'
http://spoti.fi/2yPFTxD
https://www.facebook.com/LOWERCASEcommittee/
Download: http://hyperurl.co/IndieRockDec17
54:17 Nebulamigo — 'Every Morning'
http://spoti.fi/2A6TPUT
https://www.facebook.com/nebulamigo/
Download: http://hyperurl.co/IndieRockDec17
57:38 Joe Marson — 'Here With Me'
http://spoti.fi/1sqLFiE
https://www.facebook.com/joemarsonmusic/
Download: http://hyperurl.co/IndieRockDec17
1:01:53 The Brothers Moore — 'Careless'
http://spoti.fi/2Bm2mRH
https://www.facebook.com/thebrothersmoore/
Download: http://apple.co/2zm6QWZ
1:04:57 Grey Glass — 'Fell (Asleep)'
http://spoti.fi/2wkhb4t
https://www.facebook.com/greyglassmusic/
Download : http://hyperurl.co/IndieRockDec17
1:10:49 Galaxy Thief — 'For a Bad Time'
http://spoti.fi/2Ad2bYL
https://www.facebook.com/GalaxyThief/
Download: http://hyperurl.co/IndieRockDec17
1:14:29 Native Culture — 'Too Soon//Too Late'
http://spoti.fi/2jnE41J
https://www.facebook.com/NativeCultureFL/
Download: http://hyperurl.co/IndieRockDec17
1:17:32 TOLEDO — 'On My Own'
http://spoti.fi/2n6Qs9O
https://www.facebook.com/toledomusicofficial/
Download: http://hyperurl.co/IndieRockDec17
1:20:48 FXRRVST — 'Parks'
http://spoti.fi/2Ac1grm
https://www.facebook.com/fxrrvst/
Download: http://hyperurl.co/IndieRockDec17
DOWNLOAD THIS COMPILATION: http://hyperurl.co/IndieRockDec17
?️ Find alexrainbirdMusic on: ?
Official website: http://www.alexrainbirdmusic.com/
Patreon (to raise money for a music festival!): https://www.patreon.com/alexrainbirdMusic
Facebook: https://www.facebook.com/alexrainbirdMusic
Twitter: https://twitter.com/alxrnbdMusic
Spotify: https://open.spotify.com/user/alxrnbrdmusic/playlist/3fXgOc95i2oevn5jdK0JAY
Soundcloud: https://soundcloud.com/alexrainbirdmusic
Instagram: https://instagram.com/alexrainbirdmusic/
Official merchandise: https://www.teepublic.com/user/alexrainbirdmusic
About alexrainbirdMusic: Since 2011, Alex Rainbird has been hunting down and showcasing the very best in independent music. Joined by his girlfriend Beth as of 2017, the couple feature over 70 new artists a month, and hope to provide a platform for underrated musicians to be heard and for viewers to find their new favourite band. Join their +330,000 subscribers today to be the first to hear the finest independent music!

source
And my God will liberally supply (fill to the full) your every need according to His riches in glory in Christ Jesus. – Philippians 4:19
You may also like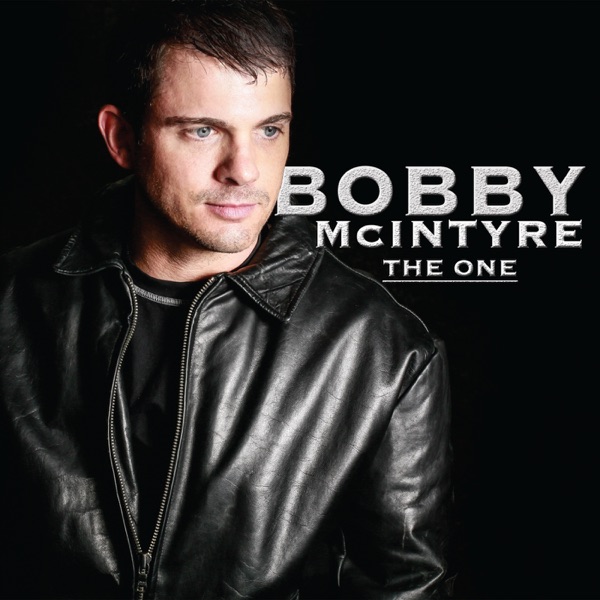 Save
#BobbyMcIntyre #Music #Songs #videos
Music News Headlines
[su_feed url="http://www.rollingstone.com/music/rss" limit="20″]