TOP CH£F RECORDS Presents POP PARTY MIX 2018, Compiled & Mixed by DJ XCLUSIVE G2B.
#DJXCLUSIVEG2B #HOTTESTDJ #HOODBESTDJ
((One Love, One Life, One GOD. Work Real Hard Towards Your Goals And Dreams, Stay True 2 Yourself & Stay Away From The Haters))
# Please support the channel, DJ work, studio rent, art design and purchase of songs, click here to donate – https://paypal.me/pools/c/82dCxlQP3B
Facebook:https://www.facebook.com/XCLUSIVEMUSIC7/
Instagram:https://www.instagram.com/xclusiveg2b/
Email:Xclusiveg2b@gmail.com
Telephone: UK. +44 7459171660
Soundcloud: https://soundcloud.com/djxclusiveg2b Mixcloud: https://www.mixcloud.com/DJXclusiveG2B/
THIS DJ RECORDING IS STRICTLY FOR PROMOTIONAL USE ONLY.
All Featured Content Is Monetized By The Respective Copyright Owners & Record Labels.
THIS IS DEDICATED TO ALL MY HOMIES IN AFRICA, JAMAICA, GERMANY, FRANCE, JAPAN, CANADA, UK; LONDON, SWINDON, NETHERLANDS; AMSTERDAM, U.S.A; CALIFORNIA; LOS ANGELES, NEW YORK; BROOKLYN, BRONX, QUEENS, MANHATTAN, LONG ISLAND & ALL GHETTOS AROUND THE WORLD.
100% KEEP YOUR HEAD UP, FOCUS TOWARDS SOMETHING POSITIVE WITH YOUR LIFE AND DREAM BIG.
((((((((((The Sky Is The Limit)))))))))
PLEASE SUBSCRIBE TO OUR CHANNEL FOR FUTURE CD QUALITY RELEASES.
GOD BLESS
****************(TRACK LIST)****************
1.Rude ~ Magic
2.Thinking Out Loud ~ Ed Sheeran
3.See You Again ~ Wiz Khalifa ft. Charlie Puth
4.Trumpets ~ Jason Derulo
5.Black Widow ~ Iggy Azalea ft. Rita Ora
6.Versace On The Floor ~ Bruno Mars
7.Rompe ~ Daddy Yankee
8.Despacito ~ Luis Fonsi ft. Daddy Yankee
9.Cheap Thrills ~ Sia ft. Sean Paul
10.Cold Water ~ Major Lazer ft. Justin Bieber
11.Fancy ~ Iggy Azalea ft Charli XCX
12.Gasolina ~ Daddy Yankee
13.Echame La Culpa ~ Luis Fonsi ft. Demi Lovato
14.Wild Thoughts ~ DJ Khaled ft. Rihanna & Bryson Tiller
15.Swalla ~ Jason Derulo ft. Ty Dolla $ign & Nicki Minaj
16.Let Me Love You ~ DJ Snake ft. Justin Bieber
17.Worth It ~ Fifth Harmony ft. Kid Ink
18.Tip Toe ~ Jason Derulo ft. French Montana
19.Rockabye ~ Clean Bandit ft. Sean Paul & Annie Marie
20.Finesse (Remix) ~ Bruno Mars ft. Cardi B
21.Havana ~ Camila Cabello ft. Young Thug
22.Work From Home ~ Fifth Harmony ft. Ty Dolla $ign
23.Somebody ~ Natalie La Rose ft. Jeremih
24.Questions ~ Chris Brown
25.24K Magic ~ Bruno Mars
26.Light It Up ~ Major Lazer ft. Fuse ODG & Nyla
27.Run Up ~ Major Lazer ft. PARTYNEXTDOOR & Nicki Minaj
28.That's What I Like (Remix) ~ Bruno Mars ft. Gucci Mane
29.7/11 ~ Beyonce
30.No Love ~ August Alsina ft. Nicki Minaj
# COOL FEEL GOOD MUSIC FOR THE WHOLE FAMILY 2 LISTEN 2.
# LOL
FAIR USE DISCLAIMER: I do not own copyright for this copyrighted material, but under Section 107 United States Copyright Law as noted by the United States Copyright Office (Copyright Act 1976), allowance is made for fair use for purposes such as criticism, comment, news reporting, teaching, scholarship, and research.
I state here in a good faith that I have made and uploaded here this copy of this copyrighted material completely for the purposes of comment and criticism – i.e. my production of the copy of this copyrighted material and sharing of it here on YouTube in this particular case – is totally non-profit, and that I believe that my production of this copy of this copyrighted material and sharing of it here in YouTube in this particular case can only increase value of this copyrighted material and produce only positive effects for this copyrighted material in its potential market.

source
But as for you, be strong and do not give up, for your work will be rewarded. – 2 Chronicles 15:7
[clickbank-niche-storefront]
You may also like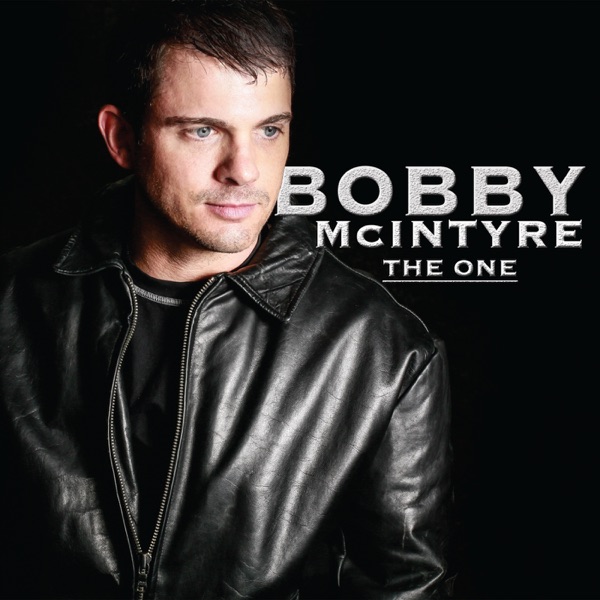 Save
#BobbyMcIntyre #Music #Songs #videos